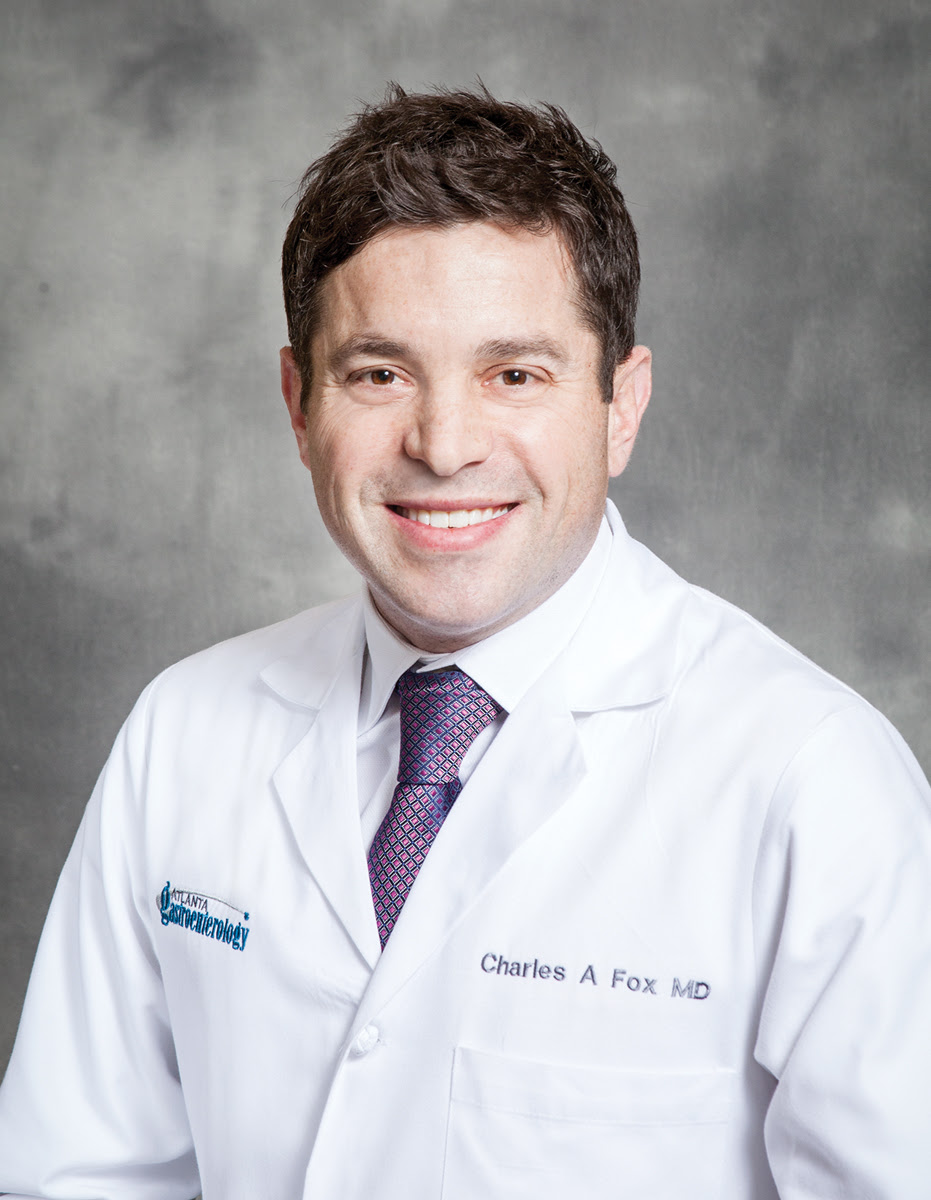 Dr. Chuck Fox was previously an advocate on Cystic-Fibrosis.com.
Dr. Chuck Fox is a 46-year-old Cystic Fibrosis patient and a partner in a large private gastroenterology practice in downtown Atlanta. He was diagnosed with CF on the day he was born in 1973, after presenting with a bowel obstruction and having emergency surgery. After spending the first three weeks of his life in the Neonatal Intensive Care Unit and having a second surgery at the age of three months, he was able to stay out of the hospital until the age of 15. His major CF manifestations have included mild-to-moderate lung disease, pancreatic exocrine insufficiency, CF-related diabetes requiring insulin, nasal polyps requiring 3 separate surgeries, Allergic Bronchopulmonary Aspergillosis (ABPA), and multi-drug-resistant pseudomonas aeroginosa pulmonary colonization. He spends three hours a day doing his chest physical therapy and exercising, and at last count is on approximately 17 medications.
Dr. Fox is a cum laude graduate of the University of Maryland with a Bachelor of Science in biochemistry and received his Medical Doctorate from Harvard Medical School in 1999. After completing an internship and residency at Massachusetts General Hospital, he did a three-year fellowship at the University of Virginia, specializing in gastroenterology and hepatology. He went back to school during nights and weekends over the past four years to receive his Certified Physician Executive (CPE) degree from the American Association of Physician Leadership and is scheduled to graduate with a Master's of Business Administration (MBA) from the University of Massachusetts at Amherst in May 2020.
Chuck has been married for 21 years to his beautiful wife Amy, and the two of them have 17.5-year-old boy-girl twins, Sydney and Ben, who are juniors in high school. He is also the proud uncle of 7 nieces and nephews. Chuck is a member of the Board of Directors of the Georgia Chapter of the CF Foundation and has multiple hobbies including hiking, biking, traveling, playing the piano, reading, and crossword puzzles.
Click here to read all of Chuck's articles on Cystic-Fibrosis.com.