When I'm having a stressful, or bad day because of everything that comes with CF I enjoy making some hot tea, turning on some music, and just sitting still for a minute. I also like to paint, draw, sew, or craft other things. Arts and crafts always calm me down. Including coloring. I love adult coloring books.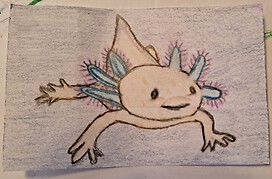 This article represents the opinions, thoughts, and experiences of the author; none of this content has been paid for by any advertiser. The Cystic-Fibrosis.com team does not recommend or endorse any products or treatments discussed herein. Learn more about how we maintain editorial integrity
here
.

Community Poll
Have you participated in clinical or market research before?