Trikafta - first 3 days
Last updated: January 2022
Background: 55-year-old Canadian guy with CF. FEV1 42%. Pretty stable, but in the past few years a lot, and I mean a lot, more productive cough and more flare-ups that knock me down and require anti-biotics.
My first few days with Trikafta
I started Trikafta just 3 days ago, and WOW! Approx 8 hours after the first dose, I started the 'Purge'. I coughed up more crap in one day than the previous 3 or 4. No side-effects day 1.
Day 2: Noticeably less cough overnight, and 50% less sputum after morning lung treatments. By night fall, I have almost no productive cough at all - even after my 20 burn on the elliptical.
Day 3: Slightly tight chested during the night, but that could be anxiety as when laying in bed my breathing seems so easy and the air rushing into my lungs felt 'raw' and very dry. It was a good feeling but odd. I attribute this to my lungs being so clear of fluid that the air feels more dry, more concentrated.
Noticing a positive change
My morning lung therapy (Nebulized Saline, inhalers, Quinsair and breathing exercises) resulted in almost no sputum - truly 95% decrease! This maintained throughout the entire day. It's almost like I no longer have CF in the lungs! I usually run through 1/2 box of Kleenex in a day. Today, it was two - and what did come up was very light and what I would consider normal spit for someone with a cold.
Conclusion: Clearly, Trikafta works for me. In just 3 days, I feel amazingly lung healthy, deep breaths, almost no crap in my lungs and clear headed. I know that this is just day 3 and perhaps some side-effects will appear, but so far, so good - so very good.
The past 3 years have seen the biggest decline in my CF health and I was getting very worried. Having lost my brother and best friend 20 years ago, both cf'ers themselves, I often worry about my own longevity.
Grateful for Trikafta
Trikafta has given me the first glimpse of actual hope of a much longer and healthier life. No drug to date has ever done this.
I am so thankful to all everyone that work on behalf of the CF community, to the scientists that make breakthroughs, and blessed to live in a country with amazing health care. I hope that every CFer that can benefit from this drug gets the opportunity to do so.
Kurt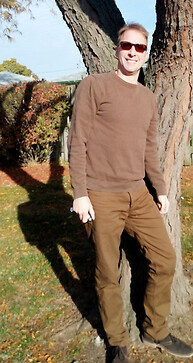 This article represents the opinions, thoughts, and experiences of the author; none of this content has been paid for by any advertiser. The Cystic-Fibrosis.com team does not recommend or endorse any products or treatments discussed herein. Learn more about how we maintain editorial integrity
here
.

Community Poll
Have you participated in clinical or market research before?