CF Friendship: Interview With Kadeem and Sarah
As Cystic Fibrosis (CF) Awareness Month comes to a close at the end of May, we wanted to end our month here at Cystic-Fibrosis.com by shining another light on CF friendships. One of our health leaders, Kadeem, participated in an interview with his best CF friend, Sarah, to share more about their unique bond.
This month and all year, we celebrate CF friendships and the support that our community members provide to one another.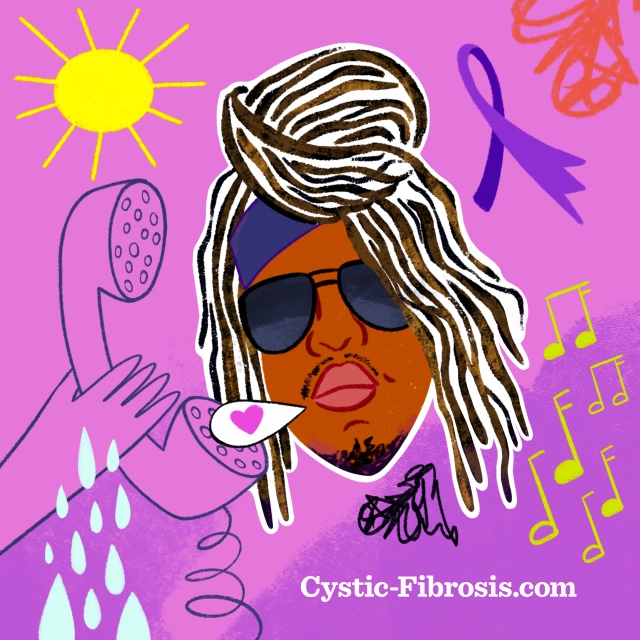 Kadeem:
How long ago did you two first become friends, and how were you introduced? Was this your first CF friendship?
Sarah and I first met in 2017 through our mutual nurse practitioner. She believed since Sarah and I were close in age, I would be most comfortable talking to her and asking her questions about the process. We didn't really start talking until 2019, after Sarah's second transplant. From then on, we would become best of friends.
Sarah wasn't my first CF friendship, nor was I hers. My other friends who have CF either didn't share the same experiences as me, or the age gap made it hard to communicate.
Looking back on your friendship together, how would you describe the benefits of being friends with someone else with CF? What is unique about your friendship?
Being able to relate to someone would be the biggest benefit. CF is a disease where each patient cannot physically interact with one another because cross-contamination can be nothing short of fatal. With that being said, I consider Sarah and her family to be a part of my family as well. Not through blood, but through shared experiences. My parents ask how she's doing, and vice versa.
It's a bond that is very unique. We always update each other with whatever medical predicament we presently would be in. We only have to tell the other a fraction of what is going on in order for both of us to understand. the whole situation. We both have each other's parents' numbers as a fail-safe. The most unique aspect of this friendship is that one of my favourite people in the world lives a 1-hour drive from me, but I have never seen her face-to-face.
Is it easier now to connect than when you were first diagnosed? Has technology, social media, and a community like Cystic-Fibrosis.com made CF friendships easier?
Technology since the 1990s has come a very long way. Up until the age of 10, I truly believed that I and my younger brother were the only ones in Canada with CF. We and our parents didn't have the resources to seek out like-minded patients. Of course with me (Kadeem) being of African heritage, finding another person like me would be almost impossible.
Today I see that a lot of CF patients are becoming best confidantes, sharing life events with each other with ease. Zoom, Snapchat, Facebook Groups, etc., would have done lots of good when I was a youth. Cystic-Fibrosis.com allowed me to broaden my horizons. After my first article was published, I had begun receiving emails and friend requests from POC [people of color] all across America telling me how I told their story. So yes, technology has helped make friendships within the CF community.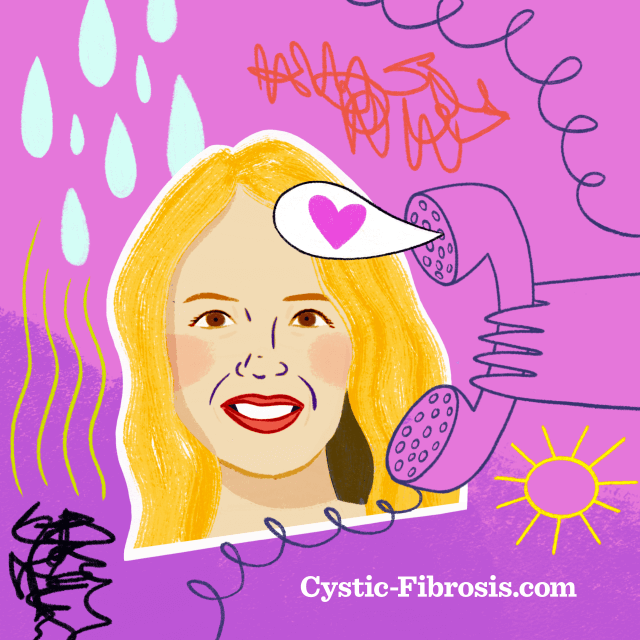 Sarah:
Have you leaned on each other through difficult times with CF? Can you tell us about one of those times?
Kadeem and I know that we can always lean on each other, when it comes to CF and/or any other things going on in our lives. But it is extremely helping having someone who understands everything you have gone through without having to explain anything to them. Especially when being admitted to the hospital. A good example of that would be when Kadeem was waiting for his second double-lung transplant. I had already received 2 by that point, so I was able to help answer the questions he had about being out on ECMO [extracorporeal membrane oxygenation, used to get oxygen into your blood] and other rather scary things.
Another example is during my last admission for pneumonia, though it was a rather easy admission in comparison to a previous one, I was able to talk to him about my day-to-day experiences and vent to him about the inconveniences of being in the hospital, such as early morning blood work. It's nice to just have someone who you can vent to and not have them pity you or feel sorry for you. To us, this is just the life we have been given and there is no point in feeling sorry for ourselves. So to be able to vent to someone and not have to worry about how sorry they feel for you is a very comforting feeling, and something that I am extremely grateful for.
What is something only another person living with CF understands?
One of the biggest things that comes to mind is never being able to hug your best friend. You connect on such a deeper level with people who have shared the same experiences as you have growing up. They understand stuff that not many other people do and they support you through everything. Normally, when people are able to connect in such a way and become close friends, they are able to get together and hug each other and never fear that they are going to get sick or risk their friends' health just by being in the same vicinity as them. CFers understand the risks that are involved with that. I always joked during COVID-19 precautions, CFers have been social distancing since long before it was cool.
Would you encourage others with CF to make friendships and connections in the community? What would you tell them?
I would encourage people to connect to others with CF. I love my CF friends and they have helped me in so many ways. I cherish our friendships deeply. I would tell them that whether or not you want to ask your CF friends about intimidating procedures or just to vent to someone who understands the day-to-day life with CF, it is a very comforting feeling knowing you're not alone.
Make your own CF connections today – visit our forums to get chatting with others in the community. Thank you Kadeem and Sarah for sharing about your beautiful friendship!
This article represents the opinions, thoughts, and experiences of the author; none of this content has been paid for by any advertiser. The Cystic-Fibrosis.com team does not recommend or endorse any products or treatments discussed herein. Learn more about how we maintain editorial integrity
here
.

Community Poll
Have you participated in clinical or market research before?