An Interview With My CF Caregiver Husband
On August 25th, 2017, I walked down the aisle at the top of a mountain to commit to a lifetime with my cystic fibrosis caregiver husband, Kyle. In our handwritten vows, we each promised to love one another through it all, in sickness and in health. That phrase has unique meaning for us as the difficulties of CF had both challenged us and deepened our bond from the day we decided I was Kyle's girlfriend and he was my boyfriend.
Where it all began
Kyle and I met at our freshman orientation, before college had even begun. In 2009, he had the shaggy haircut that most boys were sporting that year, and I scanned across the room and hadn't yet noticed him. When we went around the room saying our names, as an icebreaker, we needed to add an adjective to it that began with the same letter. Kyle was "Kind Kyle," and from that day on, I got to experience him living up to his adjective day in and day out. Kind Kyle and I were fast friends once we realized that:
We shared the same birthday, and
We loved skiing (for him - snowboarding) at Sunday River in Newry, Maine.
So when move-in day commenced in September, I was happy to find Kind Kyle lived right upstairs in my dorm. It only took a semester for us to realize that we were meant for one another and in late January we finally made it official.
Experiencing and understanding my CF
By then, as my BFF turned BF, Kyle had already experienced my CF in many of its forms. Whether that meant studying in my room with me while I did my vest, having to walk back to my dorm because I forgot my enzymes, or sending me texts and facebook posts when I had to live at my parents' house on IV antibiotics during first semester.
When Kyle and I decided to be a couple, I didn't need to reveal anything about CF — he had made that decision despite it all. Through it all, Kind Kyle has been, quoted from my vows: "My rock, my chicken nugget, my buddy, and my reason for breathing. It's a miracle that you never flinch at the challenges my crazy life has brought us, and we have grown stronger together through it all."
I thought it would be fun to hear from Kyle directly how CF has and hasn't affected our lives. What follows is an interview with my hubby who has the good fortune of loving someone with CF!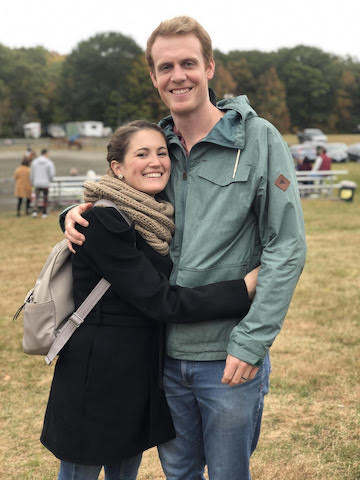 My interview with Kyle
When did you first realize I had CF? What was your first impression of me as a person with CF?
I found out first semester of freshman year that you had CF. I don't remember exactly when you explicitly told me you had CF, but I remember going back to my dorm room that night and Googling CF. My initial reaction was that it didn't seem fair that somebody who was so positive and infectiously happy would be burdened with something that could potentially shorten their life.
I knew you well enough before I knew you had CF. When I found out you had CF, it didn't change my definition of you. When I found out what CF was I felt scared when I saw the average life expectancy, but your infectious spirit and passion for life continued to draw me closer to you.
What made you so steadfast in your commitment to me despite my CF?
Love. You made it easy for me to love you and not let CF get in the way of that because of how you choose to live your life. You don't let CF stop you from living life the way you want to, in fact, due to your CF we probably live a healthier lifestyle today than we would otherwise.
When I get sick, what are some of the things you help me to do as my CF caregiver?
I try to do as much as I can so you only need to focus on getting as much rest as you can get. I clean, cook, make sure your water bottle is filled, wake up early with the dog, make sure your meds are done, and I'll do extra chest PT or pretend I know how to do Reiki as best as I can.
What challenges have CF presented?
I don't think there's anything huge that we haven't been able to do because of CF. Most of the challenges we deal with revolve around the day-to-day operations of CF. Sometimes we make decisions to skip going out with friends because rest is more important; sometimes we stay up late because another vest treatment will make you feel that much better the next day; sometimes we forget to refill your purse with enzymes, but luckily we have stockpiles almost everywhere!
Seriously, where DON'T we have a bottle of enzymes?
What did you say in your vows?
The overarching theme of my vows was that I would be your support system in any way you needed. Even though we wrote our own vows, I wanted to include portions of the traditional vows, especially "in sickness and in health" because even though CF doesn't define our relationship, it has played a role in shaping the lifestyle we choose to live. CF has brought us closer in some of its ugliest moments and made us both appreciate our health.
Building a life together
Kyle and I have had to live out our vows several times since saying "I, Do." One thing is for sure, our love prevails over all of the challenges CF and (life in general) has presented every time. We have grown as a couple after some of the hardest times. We have dealt with the emotional toll that a potentially shortened lifespan presents, together. And thanks to Kind Kyle's and my attitude, we hold each other's hands and are ready to face the future with CF — together.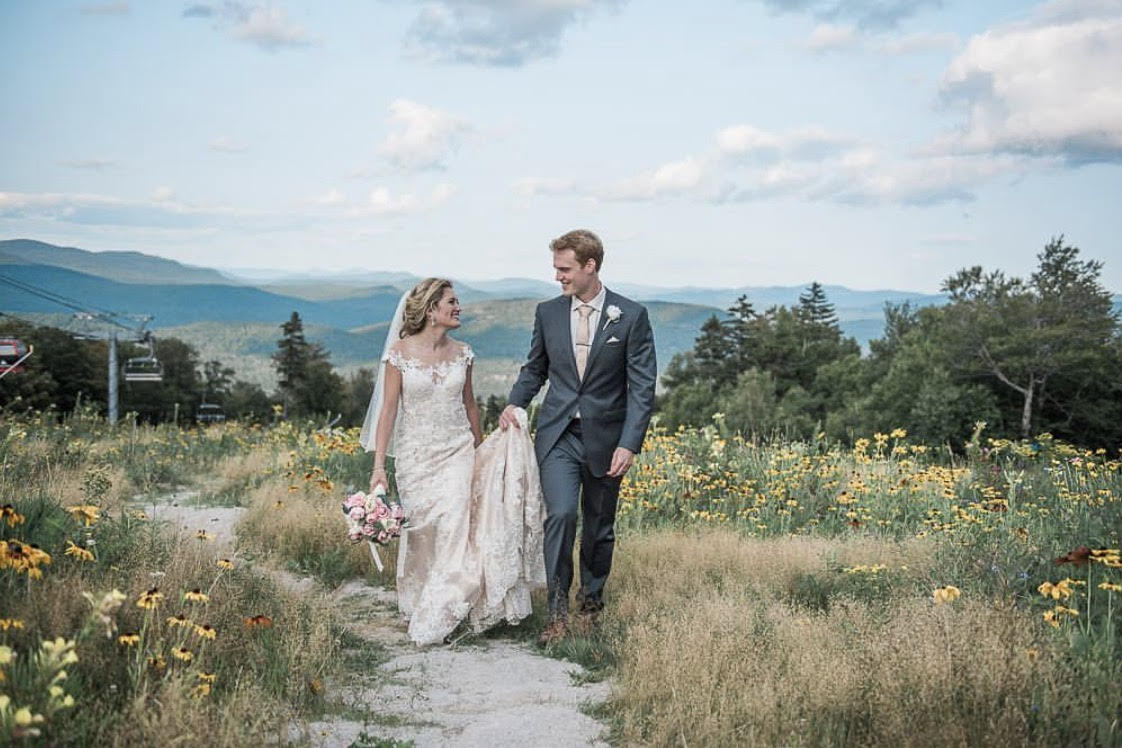 This article represents the opinions, thoughts, and experiences of the author; none of this content has been paid for by any advertiser. The Cystic-Fibrosis.com team does not recommend or endorse any products or treatments discussed herein. Learn more about how we maintain editorial integrity
here
.

Community Poll
Have you participated in clinical or market research before?